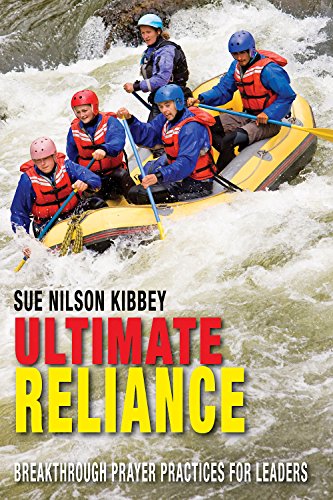 BREAKTHROUGH PRAYER

PRACTICES FOR LEADERS
The power of a Breakthrough Prayer Initiative brings significant spiritual impact for renewal and vitality — in the life of the congregation, to members of church leadership teams, and personally.
Author Sue Nilson Kibbey's classic church leadership book, Ultimately Responsible, and her most recent release Flood Gates: Holy Momentum for a Fearless Church, are followed by this new resource that will strengthen the "flood gate" of your breakthrough prayer practices both collectively and individually.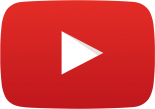 In Ultimate Reliance, you'll learn how adding breakthrough prayer to congregational and church leadership groups can change everything, transforming what might have become routine administrative work into a God-led spiritual adventure. This powerful, five-week study includes discussion questions, application ideas, plus a breakthrough prayer practice for each chapter. Five introductory video breakthrough prayer stories—one to introduce each chapter—are also available on DVD. Together the book and DVD video stories will move breakthrough prayer throughout your setting and deep into your own faith journey. Ideal for use with your church council, board, leadership team, class, small group, or entire congregation—wherever Christians long to build breakthrough prayer practices as the ultimate foundation for everything else.
Get it on any of your devices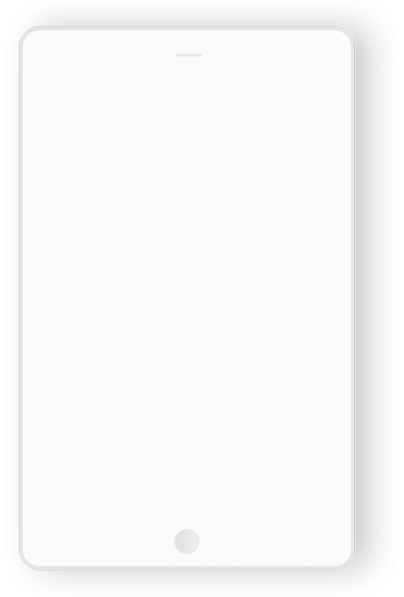 Available in Paperback & Kindle
Ultimate Reliance: Breakthrough Prayer Practices for Leaders is available in Paperback and Kindle versions.
Use the links below to order in your favorite format.
*Note - The companion DVD Resouce is only available directly from Cokesbury.
Church Planter, author of Holding Up Your Corner: Talking About Race in Your Community
Senior Pastor, Great Bridge UMC,
Chesapeake, VA
"Ultimate Reliance: Breakthrough Prayer Practices for Leaders reminds us of the simple beauty and power of prayer. It teaches biblically sound principles and effective, instructional exercises. It celebrates prayer. This book will deepen and enliven the dynamism embodied in persistent and expectant conversations with God."
"Thank you Sue! This is just the resource that is needed for church leaders and churches who desire the discovery and leading of God's Spirit. The Breakthrough stories are inspirational and motivating. The "prayer- hold" practices are thoughtful and help individuals and teams dive deeper into the great well of prayer."
President, United Theological Seminary
Dayton, Ohio
Lead Pastor, Garfield Memorial Church, Cleveland, OH
National Coach, Mosaix Global Network
"If you want God to renew your life personally and your congregation to experience the living presence of God in the world then read, study and put into action the five breakthrough Prayer Practices, which have led hundreds of congregations to become spiritually renewed and actively engaged in God's mission in the world."
"Sue Nilson Kibbey is a much needed leader for the 21st Century Church. The current climate and culture creates a challenging landscape for us as we seek to advance Christ's mission and share the gospel. In Ultimate Reliance Sue gives us a a methodology for staying connected to our true power source!"
Sue Nilson Kibbey serves as Director of the Missional Church Consultation Initiative for the West Ohio Conference (UMC). She served as executive pastor of Ginghamsburg United Methodist Church in Tipp City, Ohio, for ten years. Sue is a nationally known speaker, trainer, consultant, and coach and is the author of several books for church leaders.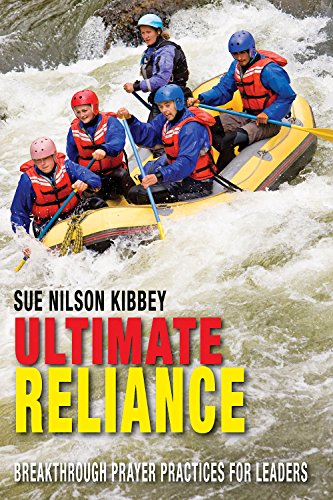 ULTIMATE RELIANCE

BREAKTHROUGH PRAYER




PRACTICES FOR LEADERS
© 2019 Sue Nilson Kibbey. All Rights Reserved.